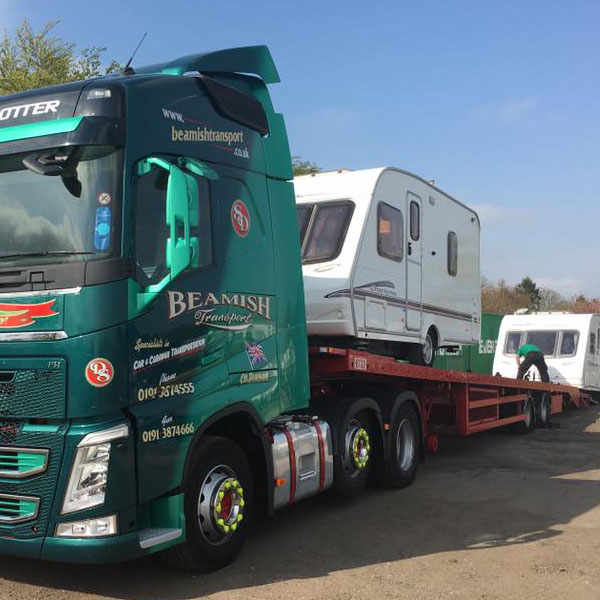 Motorhome and Caravan Storage
Secure caravan storage with servicing and 24 hour access

At Scottish Caravan Storage we specialise in caravan storage in East Lothian, Scotland. We know that your caravan is a valuable asset and you need reliable storage services when you need someone to look after it.
We have many years' experience in storage, repairing and servicing caravans, boats and motorhomes. We can advise you on all the options available to you.
We specialise in providing storage facilities for:
We are a premier storage facility in Scotland and have a long list of satisfied customers.
Regardless of the size of your caravan, we have the space and facilities available to securely store your unit.
Other services that we provide include: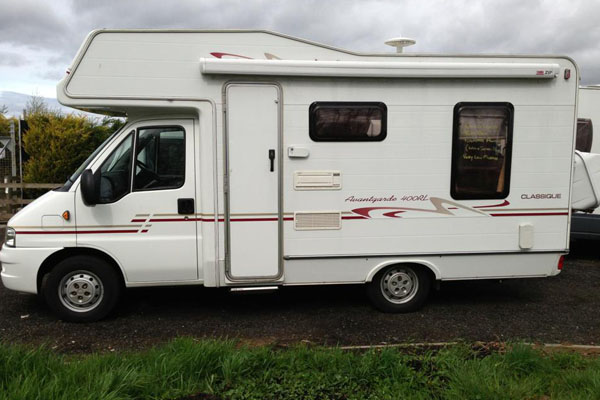 Servicing
On-site servicing and repairs facilities.
Sales
Quality pre-owned caravans and motorhomes bought and sold.
Accessories
Caravan accessories shop and Calor Gas sales.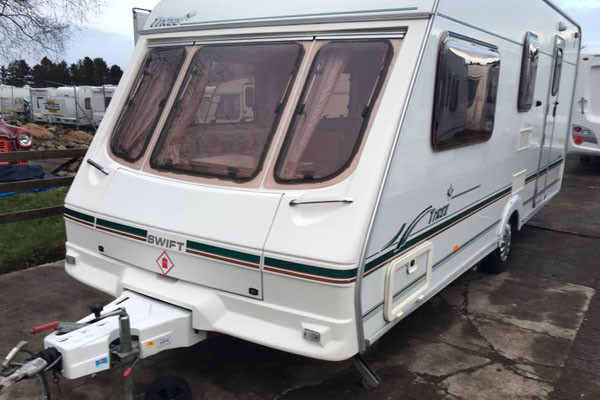 Transport
Caravan Transportation to and from your property.

Valeting
Caravan and motorhome valeting service available.
Self Storage
Safe and Secure Self Storage for domestic or business use.
Caravan Transport
Do you live in East Lothian and require caravan storage? If your car does not have a tow bar fitted, or if your car is in for repairs, we can assist you with transporting your caravan safely.
Our drivers are fully insured, and we can provide you with a quotation during office hours. Our drivers are experienced and can easily transport any size caravan.
Caravan Storage Services

In addition to caravan storage, we also offer on-site servicing and repairs, as well as valet services for your caravan or motorhome.
We have a caravan accessories shop that also offers Calor Gas sales.
Our office hours are from 9AM – 5PM from Mondays to Fridays, and from 9AM – 2PM on Saturdays. Our storage facilities are available 7 days a week to our customers.
Secure Storage in Scotland

For more information about our caravan storage services, phone us on 01875610625.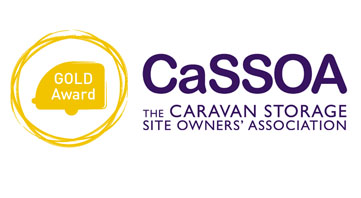 CaSSOA
We are part of the CaSSOA (Caravan Storage Site Owner's Association). Following a security assessment survey, our storage site has been awarded a Gold Grade for its high quality security features.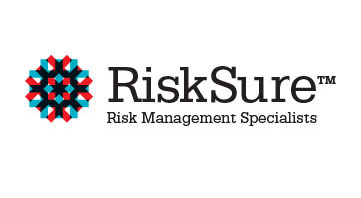 Risksure
Our premises have been assessed by Risksure Risk Management Specialists. The Risksure comprehensive survey provides assurance to our clients that our caravan storage facilities are sucure and risk assessed.